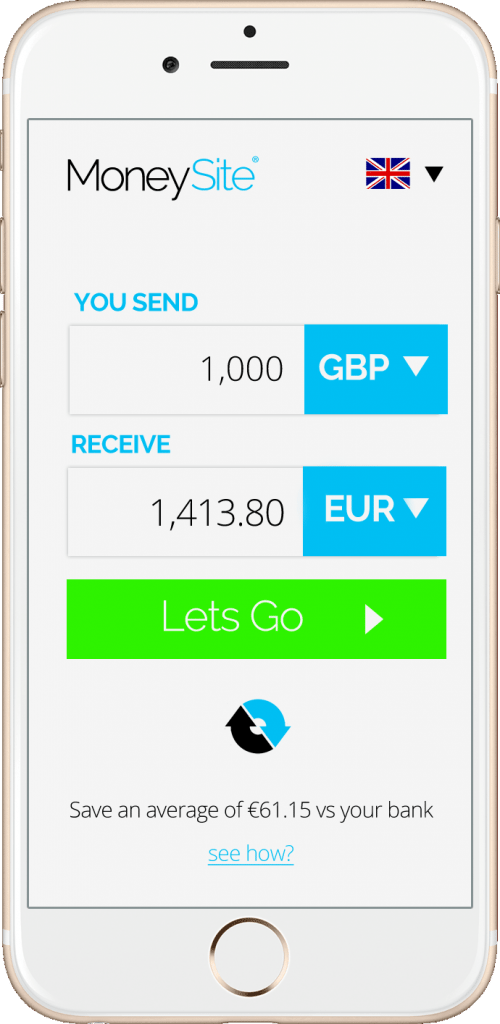 Our technology has made is simpler and cheaper to transfer money to the UK than ever before. With rapid transfer times and low cost transfers from as little as £1 there is no reason to look any further for your international money transfers to the UK.
The UK is one of the worlds largest financial centres and it makes perfect sense for individuals and business who want to transfer currencies for vary reasons, to use the services of a UK based money transfer company, as opposed to a high street bank or other expensive international money transfer service.
With very low rates and the fastest transfer times in the business it can only mean one thing, MoneyStance.com
Why use MoneyStance for your UK money transfers?
When you need to transfer money between UK accounts it's a relatively easy process, it's free (BACS is free, CHAPS costs vary) and can be done in seconds, however an money transfer abroad takes longer, costs money and in many cases a foreign exchange conversion is needed. This is where MoneyStance comes in, we take your currency, give you the best quote available and transfer the funds to the nominated account within two days, job done!
Why transfer money to UK?
You may need to transfer money to the UK for business or personal reasons, rest assured that whatever they are MoneyStance will may your journey seemless and transparent.
Hom much can I transfer to the UK?
Transfers range from £100 – £2,000,000 and typically a transfer for £2000 could cost you £100 less with MoneyStance.com than sending it with your bank – job done, money saved!
If you transfer £2000 to the UK, you could be saving more than £100 compared to a high street banks charges. Cheap transfers and fast transfer times means only one thing MoneyStance.com….
COUNTRIES & CURRENCIES
Transfer money to Europe
Transfer money to France
Transfer money to India
Transfer money to the USA
Transfer money to Australia
Transfer money to Italy
Transfer money to Spain
Transfer money to Germany
Transfer money to Poland
Transfer money to Portugal
Transfer money online
Transfer money to the UK