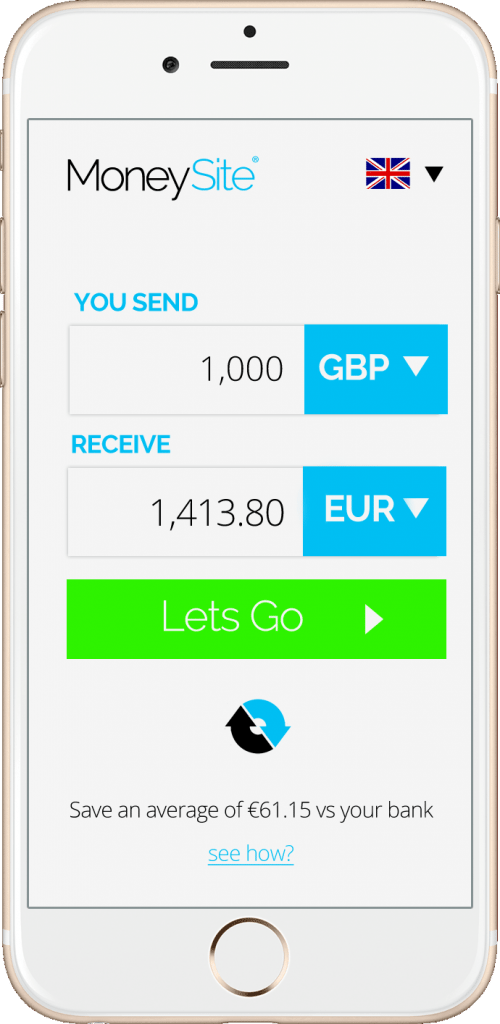 It's extremely frustration, disappointing and expensive to send money to Italy via your bank and what more it can take days to reach the beneficiary's account. At money site, we have changed all that and now it's cheaper, faster and easier than ever to send your money transfer to Italy.
We also understand that it's not just about cost and speed of service, we believe the most underlying factor is customer service and that's what we do best!
What's the difference between the UK and a transfer to Italy?
To transfer money between UK account's is free and instantaneous and there is no currency conversion as it is from GBP to GBP. When you transfer money to Italy a currency conversion from GBP to EUR has to take place before the funds can be received into the beneficiary's account. Using your bank for an international money transfer to Italy can be a very expensive process with takes time, using MoneyStance can save you up to £100 on a £2000 money transfer compared to your bank.
Why transfer money to Italy?
With 19 member states beautiful people and amazing landscapes, Italy is one of Europe's favourite destinations for holidays, living and culture. Below are some of the reasons that you may need to send money to Italy:
Sending money to friends or family
Getting married
Business
Buying goods or services
Emigrating
Holiday
Paying salaries
School fees
Hom much can I transfer to Italy?
Transfers range from £100 – £2,000,000 and typically a transfer for £2000 could cost you £100 less with MoneyStance.com than sending it to your bank – job done, money saved!
If you transfer £2000 to Italy, you could be saving more than £100 compared to a high street banks charges. Cheap transfers and fast transfer times means only one thing MoneyStance.com….
COUNTRIES & CURRENCIES
Transfer money to Europe
Transfer money to France
Transfer money to India
Transfer money to the USA
Transfer money to Australia
Transfer money to Italy
Transfer money to Spain
Transfer money to Germany
Transfer money to Poland
Transfer money to Portugal
Transfer money online
Transfer money to the UK