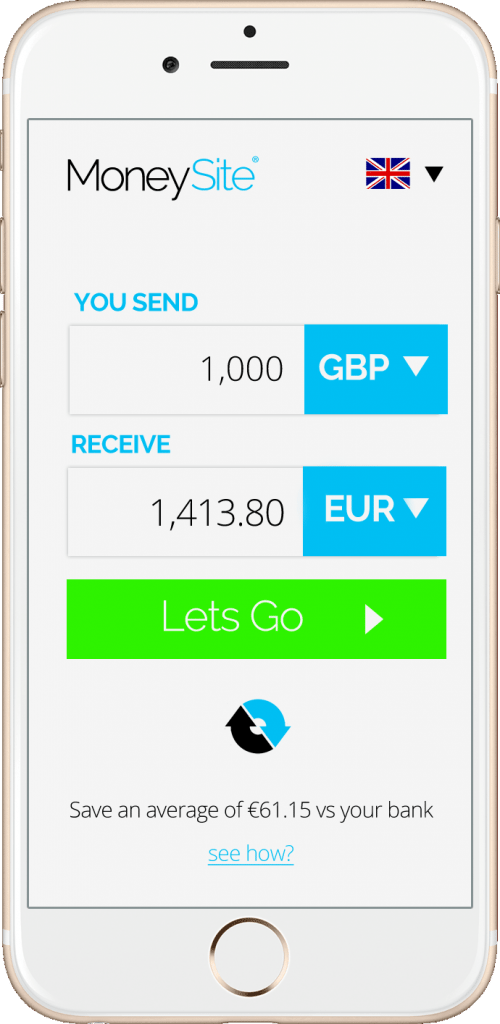 The financial sector has rapidly changed in the last few years and now it's very cheap and easy to send money to Europe. Banks have typically charged huge fees and unfair exchange rates on foreign money transfers, while at the same time they have given appalling customer service and have been embroiled in a multitude of financial scandals.
Well, the tide has turned and now money transfers to Europe are cheap, safe and fast (typically taking less than two days), and MoneyStance is at the heart of it, providing a cheap online money transfer service to Europe and internationally.
What's the difference between a UK money transfer and a European money transfer?
When you need to transfer money between the UK accounts it's a relatively easy process, it's free (BACS is free, CHAPS costs vary) and can be done in seconds, however, an international money transfer takes longer, costs money and in many cases, a foreign exchange conversion is needed. This is where MoneyStance comes in, we take your currency, give you the best quote available and transfer the funds to the nominated account within two days, job done!
Why transfer money to Europe?
There are 19 members of the EU that share the Euro as their common currency and there may be many reasons why you would need to transfer money to Europe and here are some of the most popular:
Sending money to friends or family
Getting married
Business
Buying goods or services
Emigrating
Holiday
Paying salaries
School fees
How much can I transfer to Europe?
Transfers range from £100 – £2,000,000 and typically a transfer for £2000 could cost you £100 less with MoneyStance.com than sending it to your bank – job done, money saved!
If you transfer £2000 to Europe, you could be saving more than £100 compared to a high street banks charges. Cheap transfers and fast transfer times means only one thing MoneyStance.com….
COUNTRIES & CURRENCIES
Transfer money to Europe
Transfer money to France
Transfer money to India
Transfer money to the USA
Transfer money to Australia
Transfer money to Italy
Transfer money to Spain
Transfer money to Germany
Transfer money to Poland
Transfer money to Portugal
Transfer money online
Transfer money to the UK