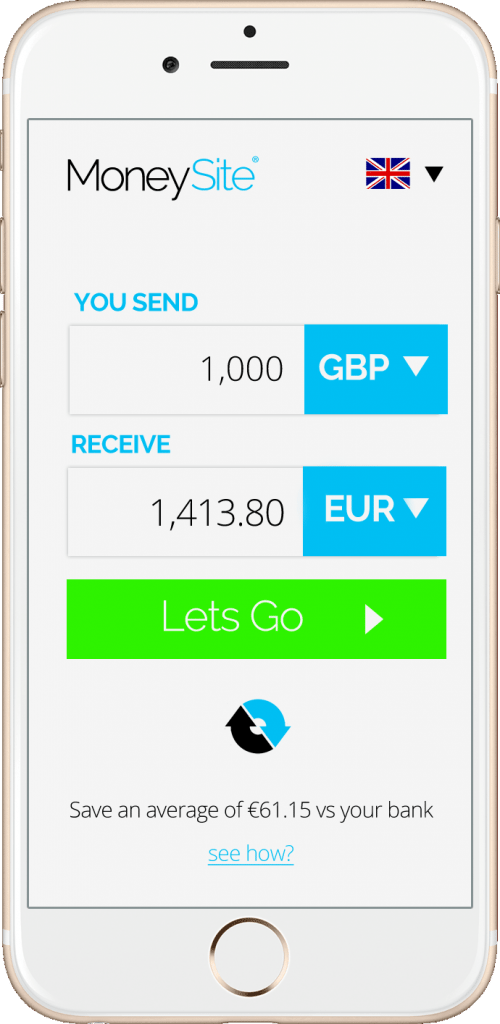 If you need to transfer money overseas, then you may want to consider using the services of a currency broker as opposed to a high street bank. MoneyStance offers competitive rates on foreign currency exchange with 0% commission and no transfer fees. International money transfers are fast and typically funds will be transferred to a beneficiary's account within two days of initiating the transaction.
If you're looking for a personal service online or via telephone, with a money transfer site that's FCA-authorised and charges no fees, then we can help. A foreign exchange specialist will facilitate your transaction with professionalism, integrity and speed. A foreign exchange broker will conduct your international money transfer at the best rate available, beating any rate your bank has offered, regardless of whether you send money abroad for business or personal reasons.
Transfer money online
We all transfer money for various reasons from buying a property overseas to receiving funds for goods sold, or for living expenses from your family while at University. Whatever the reason, you want to be sure you're getting the best deal online and at MoneyStance, that's what we do best. Our online service is highly competitive and you could be saving up to 90% compared to what you would be paying a bank to transfer money online. That doesn't mean that you get a lesser service, in fact, it's quite the opposite, our team at MoneyStance is customer focused and support led.
Send money abroad
It has never been easier, cheaper or safer to send money abroad and MoneyStance takes the hard work out of international transfers through our cutting edge online service. To send money abroad first select your currency, second select the recipients currency and hey presto we show you what the exchange rate is and exactly how much will be received by the beneficiary.
Personal overseas transfers
At MoneyStance we have the experience of a blue chip giant and the passion and drive of a start-up. We pride ourselves on delivering the best foreign currency rates for business or personal overseas transfers, regardless or whether the transfer is large or small. We offer a bespoke personal service with foreign currency brokers who will guide you through the best rates and the best options to facilitate your needs.
Business money transfers
International business money transfers are typically for larger amounts than a personal transfer and obtaining the best rate available could save thousands of pounds in fees and exchange rates. At MoneyStance a foreign currency broker will be assigned to each business account ensuring a bespoke and personal service for each client that we deal with. Your assigned currency broker will evaluate your needs and react with the most efficient way to facilitate your transaction, in the most competitive way.
Regular foreign currency transfer
If you need to transfer money online regularly, then opening an account could simplify the whole process for you. Simply tell us about your requirements and we will make the regular money transfer for you based on your individual requirements. The account sign-up is a simple one step process and after verification, you can start sending regular payments abroad.
MoneyStance are changing the way we make international transfers, its now cheap, quick and above all more secure than ever before..
COUNTRIES & CURRENCIES
Transfer money to Europe
Transfer money to France
Transfer money to India
Transfer money to the USA
Transfer money to Australia
Transfer money to Italy
Transfer money to Spain
Transfer money to Germany
Transfer money to Poland
Transfer money to Portugal
Transfer money online
Transfer money to the UK