The cost of car insurance can be a massive financial burden to bear, for new drivers in particular. Although it is sadly impossible to lower your insurance cost fully, there are a number of useful tips and handy tricks that can go a little way towards reducing the price that you are paying for your car insurance.
There are some common mistakes that drivers make when looking for their car insurance – if you aren't fully clued up, it is incredibly easy to find yourself falling into one of the numerous pitfalls surrounding this necessity.
One of the biggest and most commonly made mistakes people make is not shopping around to find the best premium on offer and available to them. Instead, customers are simply accepting their existing insurance company's renewal quote, which is likely to be a lot higher than the rates offered by many other competitors. However, luckily, this is also one of the easiest issues to fix and work around. When it comes to that time of year, you should always make the time to have a look around and browse all the available options. That way, you will be able to find the best price
and be confident in the knowledge that you have eventually selected the best quote for you.
Aside from this, here are five tips for cheaper car insurance which you can use to help you reduce the often excessive cost of your car insurance.
Shop Around
As already discussed, shopping around is the best way to slash the price of your annual car insurance. In many cases, it is possible to save yourself up to hundreds of pounds just by doing a little bit of research rather than automatically renewing with your existing provider.
However, you should always make sure to be careful when shopping around. Double check that you are comparing like-for-like cover to avoid being left with a nasty surprise if you have to make a claim.
Bonuses
A no-claims bonus is the best way to guarantee cheaper insurance. Where possible, you should always try to protect your no-claims bonus – it may increase the cost of your premium, but this is a tiny amount compared to the potential loss of your no-claims. It's also worth bearing in mind that the definition of a protected no-claims bonus can vary between insurers, so be sure to read the policy carefully.
Security
Vehicle safety is vital when it comes to lowering your insurance cost. A decent tracking system can be a great place to start – approved immobilizers and tracking systems can reduce insurance by an average of 5%. Therefore, a vehicle tracking device is a worthwhile investment when it comes to securing cheaper insurance for the future.
Drivers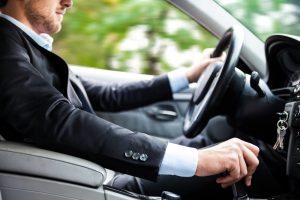 If you have a large household or are looking to place young or new drivers on your insurance, this is highly likely to incur additional costs. Cut the price by only keeping regular users as named drivers on the policy – anyone else can easily be added for a few days if needed at a much lower cost. Similarly, young drivers can cause excessive fees, especially if they are inexperienced or have not yet built up a no-claims bonus. This is a particular issue if you have a large, expensive or high powered car.
Insurance Traps
Certain cars attract higher fees from insurance firms. For example, sportier models will usually have a higher premium than their counterparts with smaller engines. Before changing your car or purchasing a new car, it is good practice to get in touch with your insurer to identify if the alteration will have a large effect on the price you are paying.
Of course, these are only a few suggestions of some of the best ways in which you can work towards reducing the amount that you pay for your car insurance. It's worth bearing in mind that these methods aren't a surefire guarantee of cheaper insurance and not all of these options will work for everyone. However, when it is time to renew your car insurance, the first thing you should always do, without fail, is to shop around.
With the guidance of these useful tips and tricks, you should soon find yourself on the road to securing cheaper car insurance.